How to Enhance Better Contact Center Solutions for Banking?

The customer is one of the leading banks in India, with 1000+ agents managing various processes. The infrastructure is pretty robust with its call centers and outsourced call centers.
They were selling products like fixed deposits, personal loans, credit cards, and bancassurance products of both life and medical insurances of 3rd party organizations.
They had call centers across different regions of India, and each of them was using different on-premise solutions. They weren't getting a single unified view of their call center operations, as their on-premise solutions resided in silos. Being in the banking industry, they are incredibly process-oriented with stringent data security and information security standards.
The Challenge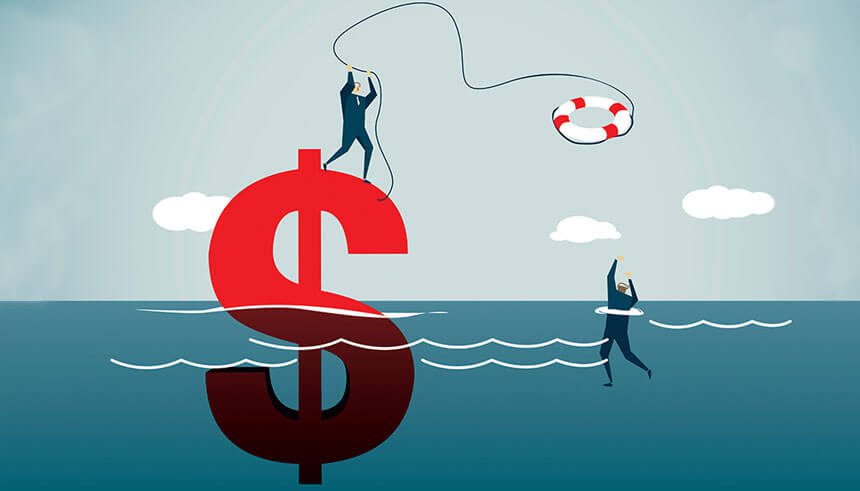 All of a sudden, COVID-19 was declared a pandemic, and the lockdown process was put in effect. This lockdown put the bank in a challenging situation as they weren't able to make use of their on-premise call center suite for their outbound calling and campaigns.
They were stuck and were looking for a robust solution to keep their 1000+ agents productive and on the job.
This was when we approached them, and they figured that our solution would fit their needs.
For more tips, and tricks, be sure to check out our article on: Difference Between Customer Service and Customer Support
Demonstration and Evaluation
We demonstrated our cloud-based contact center platform. Upon successful demonstration, they asked for an evaluation of the system.

Our platform was evaluated by their internal teams – purchase and commercial, as well as their partners on the following:
Data security and information security
Vulnerability assessment of the platform
Process-compliance and the ability to configure their workflows
Robustness of the platform
Legal compliance to DoT norms
They were so satisfied by our security compliance with standards and the bank's specific needs. The bank also took references from some of our industry-leading clients.
Deployment of Banking Contact Center
After successful evaluation, they approved the purchase of our platform for 300 agents. The entire platform was rolled out within two working days, and they were operational immediately.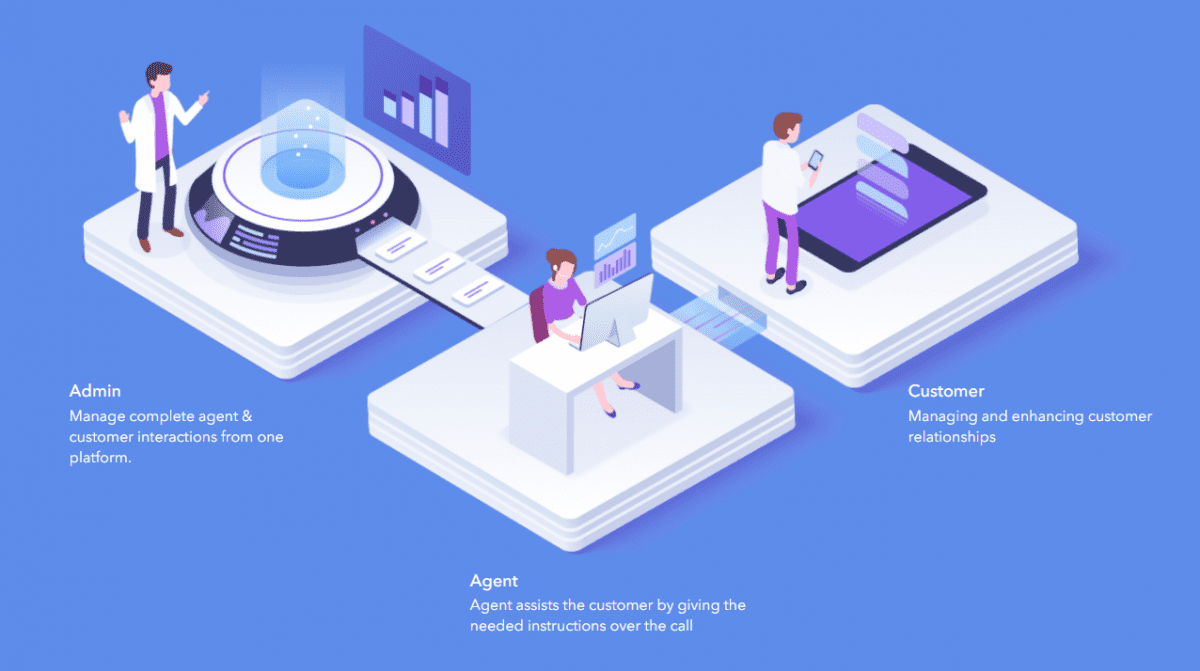 They are currently using it for outbound dialing and outbound campaigns.
Outbound Dialing – predictive dialing to directly sell, upsell, and cross-sell their products to their existing and new customers
Outbound and Inbound Campaigns – SMS campaigns are sent, and when a customer shows interest, the call gets routed to an agent in the call center. Similarly, they send out Voice messages using our Automated Intelligent Voice Messaging Solution (AIVMS) to user groups, and the interested people are provided with call routing to speak to agents live.
Now, they want to extend our platform to other processes, and they have agreed to roll this platform to another 500 agents in the next two weeks.
Why ClearTouch Contact Center Solution for Banks?
Work From Home (WFH) Ready – It allows the agents to use any device to do their job – mobile, laptop, or desktop. The usage of mobile devices and laptops allowed the best-performing agents of the bank to be on calls immediately. It works across platforms and has cross-browser compatibility.
Scalable – Our call management software for banking is highly scalable – scale up and down per your needs without changing anything in the infrastructure
Business Intelligence and Analytics – Monitor the performance of your agents; in-depth reporting to manage performance and support time-sensitive decision-making; easy-to-use dashboard for different user roles
Unified View – consolidate the activities and performance of multiple contact centers to offer a single view that help in planning marketing and customer service campaigns
Cost Savings – Immense cost-savings with our cloud offering in comparison to their on-premises and calling plans that they used earlier
24×7 Support – round the clock support addressing their domestic and international calling needs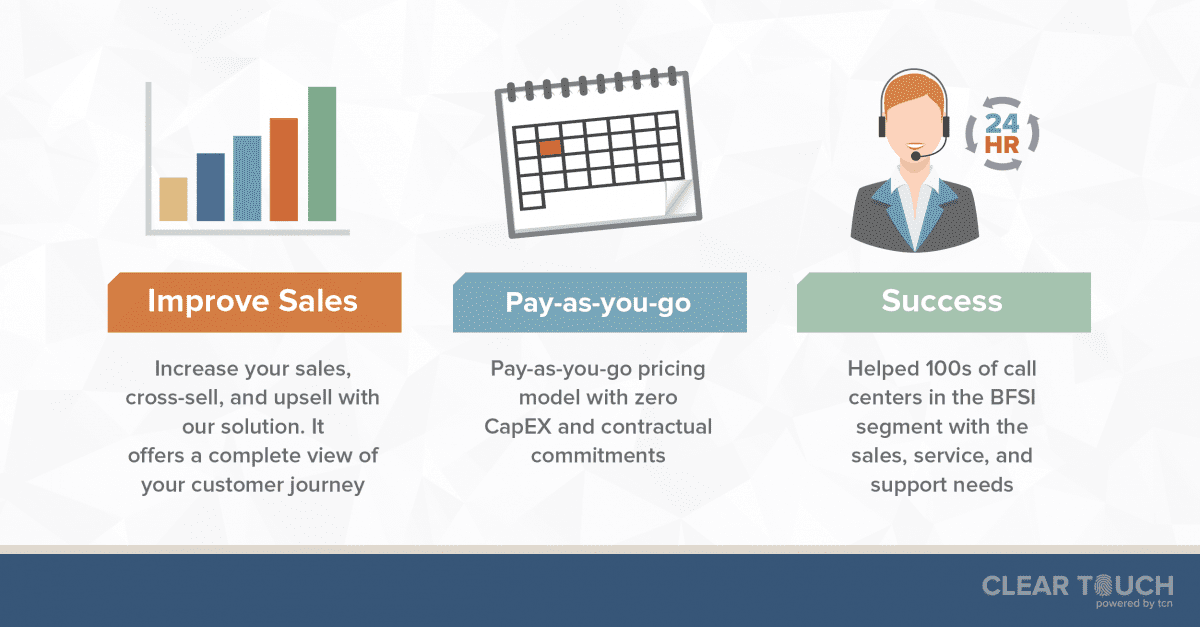 This platform has allowed the bank to conduct its call center operations without any hurdles in a short period.
The entire process of getting in touch with the bank, demonstration, evaluation, and deployment was carried out in a short span of 3 weeks, while the platform rollout took only two days. This makes our platform one of the easiest to configure and use, and it is ideally suited for a work-from-anywhere environment.
You can download our banking case study
Going Forward
Currently, we are integrating our platform with its core banking system. This integration will allow the bank to offer all the support, sales, and service requests of their customers using our platform.
This integration will allow the bank to expand its offerings, expand their reach to international markets, and target their audiences better.
Request a demo to learn more about how ClearTouch can keep your business up to date with trends and ahead of the competition.